Le Ǝ̗ꓤꓕꓶIᖵ NON
It would be absurd to start a story at the end, but turning over a bottle of wine is not.
You are not dreaming! We did not make a labelling error
on the bottles of Ǝ̗ꓤꓕꓶIᖵ NON.

Neuchâtel Vins et Terroir and the Neuchâtel winegrowers have
launched this operation to reinforce the importance of turning a bottle of Ǝ̗ꓤꓕꓶIᖵ NO before opening it.

This step, contrary to the common sense, is essential to resuspend the rested yeast and give the wine its cloudy appearance.
Vintage 2022
"The first Swiss wine of the year is a vintage with a bright and generous character".
The wine-maker's and the oenologist's art consisted in choosing the right parchment and the optimal date of harvest to achieve a balance between acidity and alcohol, while preserving maximum fruitiness and freshness.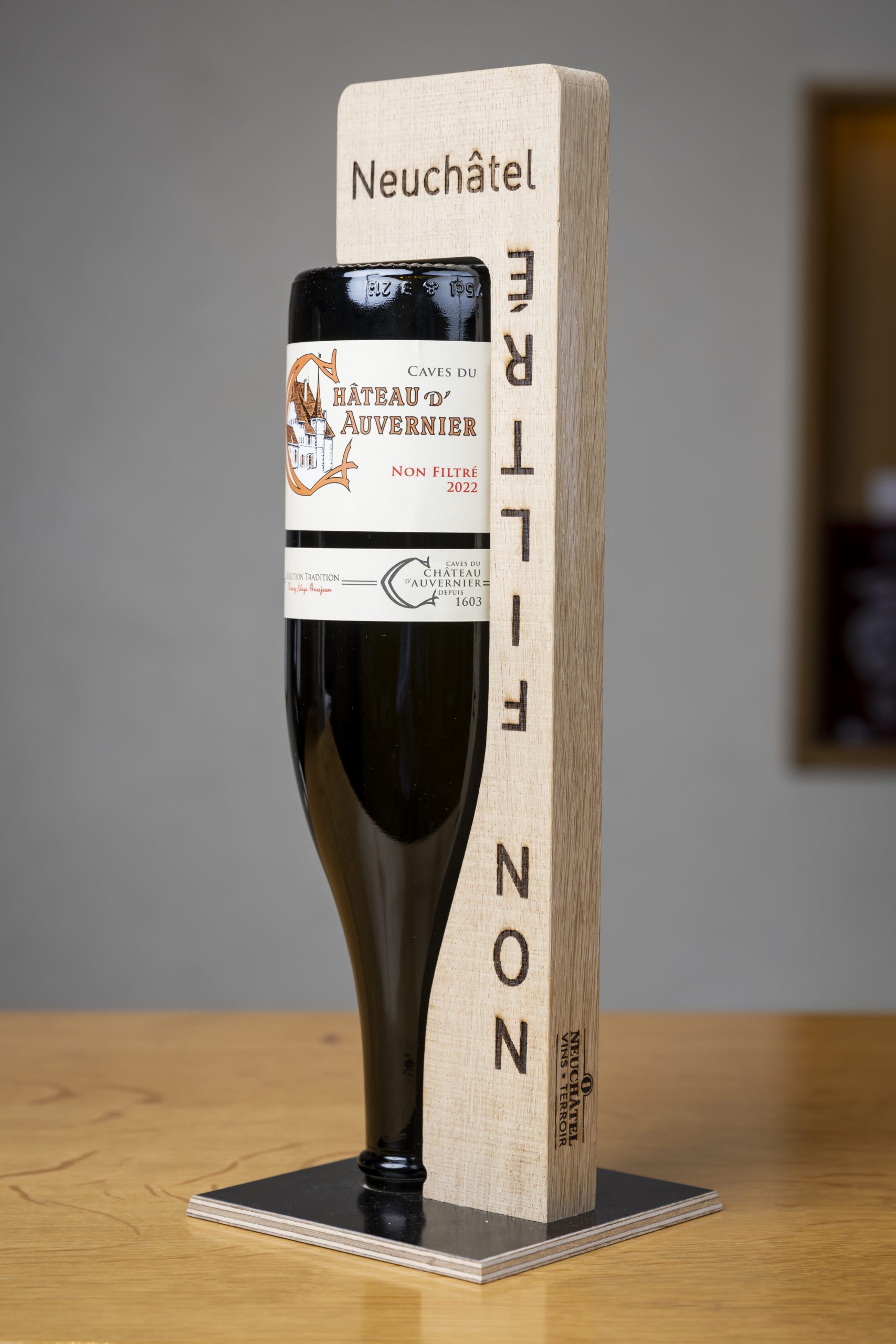 Order 6 bottles of your favourite winemaker.
Essential accessories for the tasting
A SPECIALITY OF NEUCHÂTEL
For the amateur, as well as for the specialist, the Neuchâtel Non Filtré is characterised first of all by its freshness and silky roundness, as an embassador of spring.
This typical Neuchâtel wine is made from Chasselas grapes. Its fermentation is completely finished when, in early January, it is bottled without final filtration. The Neuchâtel Non-Filtré being the first wine of the year, it represents, for the connoisseur, the reflection of the vintage that has just been harvested.
Its freshness with a floral nose and exotic aromas ranging from citrus fruits to pineapple, confuses the taste buds The fine sediment in the wine gives it a wonderful sensation of freshness.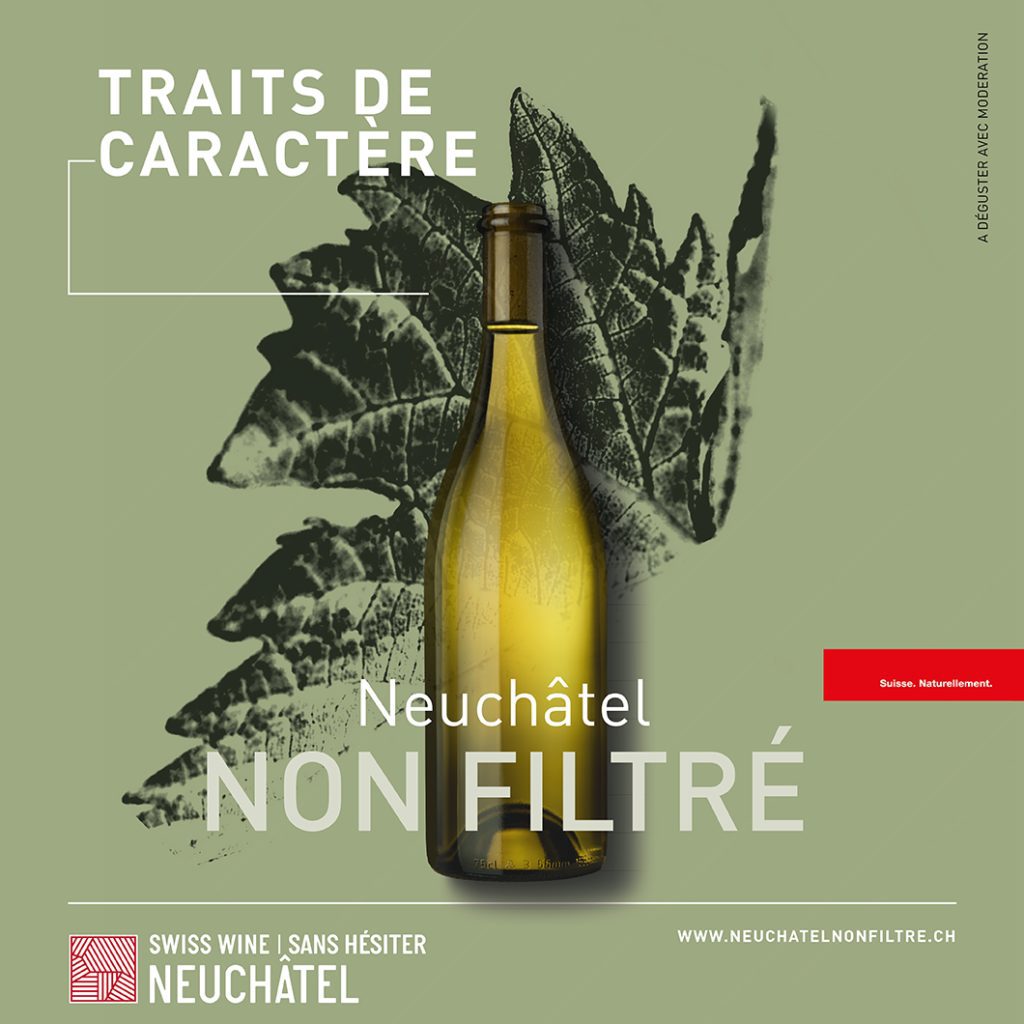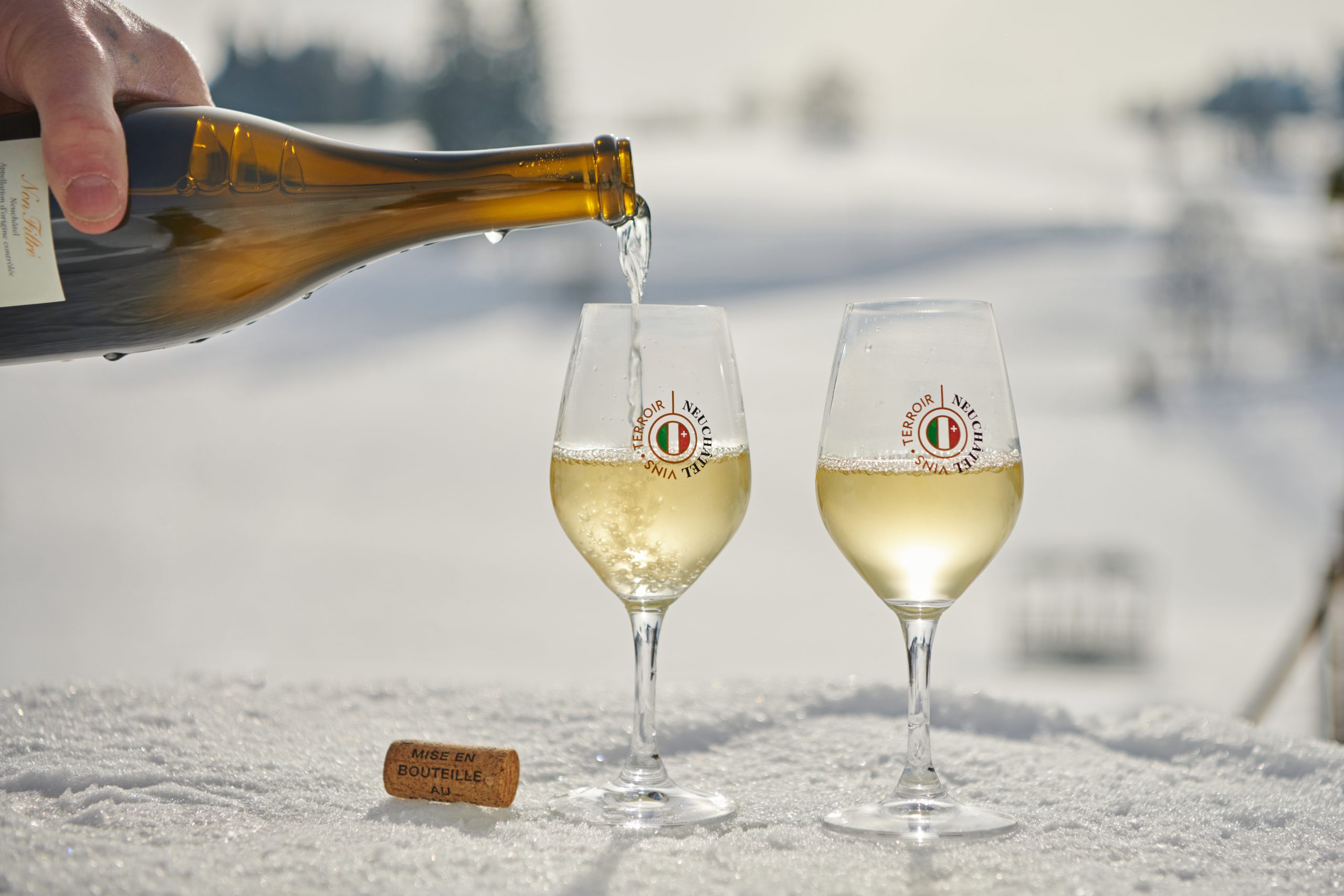 Make no mistake about it! The Neuchâtel Non- Filtré from this seemingly easy but very subtle grape variety is very individual. Its eastern or western terroir and the work of its winemaker imbue it with its unique character.
The Neuchâtel Non-Filtré announces spring before the calendar. No matter! It is a perfect, mature wine that connoisseurs will appreciate as an aperitif, with smoked lake fish as an appetizer or with cheeses, and for those who prefer originality, with more exotic dishes.
In order to continue the tradition, the launch of the Non-Filtré is set for the third Wednesday in January.
To discover or rediscover these vintages, go directly to the producers of Neuchâtel or during your gourmet and gourmet escapades, to restaurants, wine bars and wine shops.