In a stunning atmosphere, the public was able to taste the first Swiss wine of the year at Facchinetti Automobiles and at the Anciens Abattoirs de la Chaux-de-Fonds
The State Councillor, Mr Laurent Favre, Head of the Department of Territorial Development and Environment launched the Ǝ̗ꓤꓕꓶIᖵ NO season at a press conference held on 18 January at 3.30 pm at Facchinetti Automobiles in Neuchâtel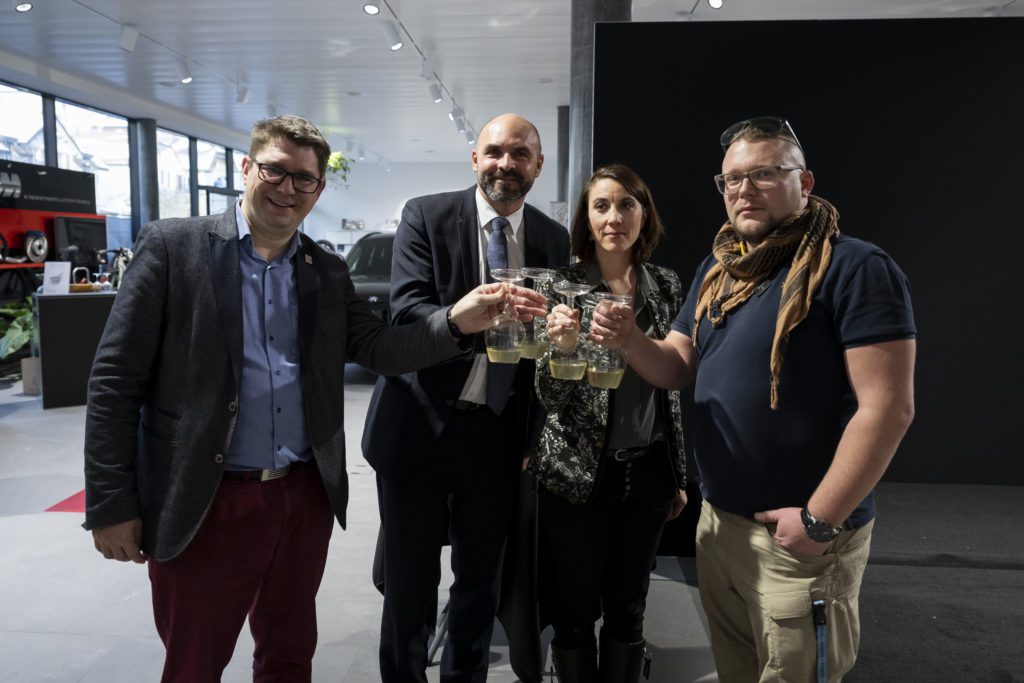 After two years of absence from the traditional public tastings, we were happy to see you again and prepared a reverse communication operation. This is so that you don't forget to return a bottle of Ǝ̗ꓤꓕꓶIᖵ NO before opening it. This step, contrary to your good epicurean sense, is essential to resuspend the rested yeast and give the wine its cloudy appearance.
Also, You didn't dream, the cellarers did not make a labelling error on the bottles of Ǝ̗ꓤꓕꓶIᖵ NO. A world's first. This will give lovers of this nectar the impulse to turn the bottle over before enjoying it.
"The first Swiss wine of the year is a vintage with a sunny and generous character".
The art of the winemaker and the oenologist consisted in choosing the right parchment and the optimal harvest date to achieve a balance between acidity and alcohol, while preserving maximum fruitiness and freshness.