Neuchatel Pinot Noir, a must
Pinot Noir has been established in the Neuchâtel region for over a thousand years and is native to this region and to the north-eastern part of France, between Burgundy and Alsace. In the nineteenth and twentieth centuries, it was also exported to the vineyards of the United States and Australia.
With its stony and chalky soils, the Neuchâtel region offers this noble grape variety an ideal location. It currently covers 304 hectares, i.e. a little more than half of the Neuchatel vineyard.
In the canton of Neuchâtel, the winemakers ensure the high quality of their Pinot Noir by carefully controlling the yields. The regulations of the Appellations d'Origines Contrôlées of Neuchâtel authorise the production of a maximum of 800 grams of Pinot Noir per m2, the lowest yield in switzerland.
The numerous medals won by Pinot Noir de Neuchâtel in national and international competitions testify to their excellent quality. This year, several of these wines have won awards in Robert Parker's The Wine Advocat, as well as at the Grand Prix du Vin Suisse and The Mondial des Pinots.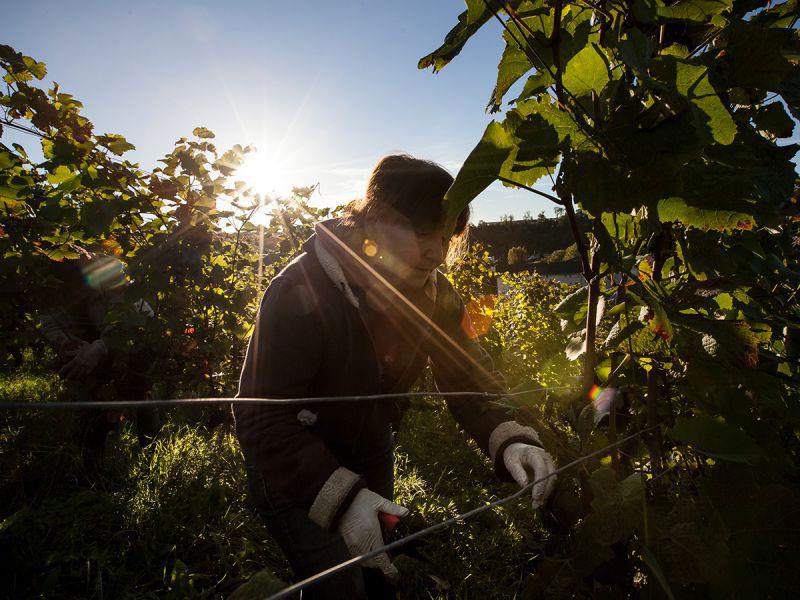 An intense and complex wine
The Neuchâtel Pinot Noir is a classy, full and generous wine, capable of aging for several years. For nearly three decades, more and more winemakers have been selecting their most intense and complex vintages to be aged in oak barrels, giving them subtle vanilla nuances and prolonged aging potential.
Pinot Noir is the perfect partner for local Neuchâtel specialities such as IGP Neuchâtel sausage or farmhouse tomme, as well as white or red meat, whether prepared in the traditional or more modern way.
The Neuchâtel Pinot Noir is proudly represented by the various winegrowers of the canton, who are happy to let you taste this typical and authentic wine. To discover or rediscover this speciality, go directly to the producers of Neuchâtel or during your gourmet and bachic escapades, to restaurants, wine bars and oenotheques.