Caves du Prieuré, Vins de Boris Keller and Domaine Grisoni among the 3 best Swiss wines in their respective categories.
The Gala evening of the Grand Prix du Vin Suisse took place on Friday 28 October in Bern. For this 16th edition, 2'325 wines from all Swiss wine regions were registered. The six best wines nominated in the 13 categories were in the running to win one of the 39 trophies (the top three in each category).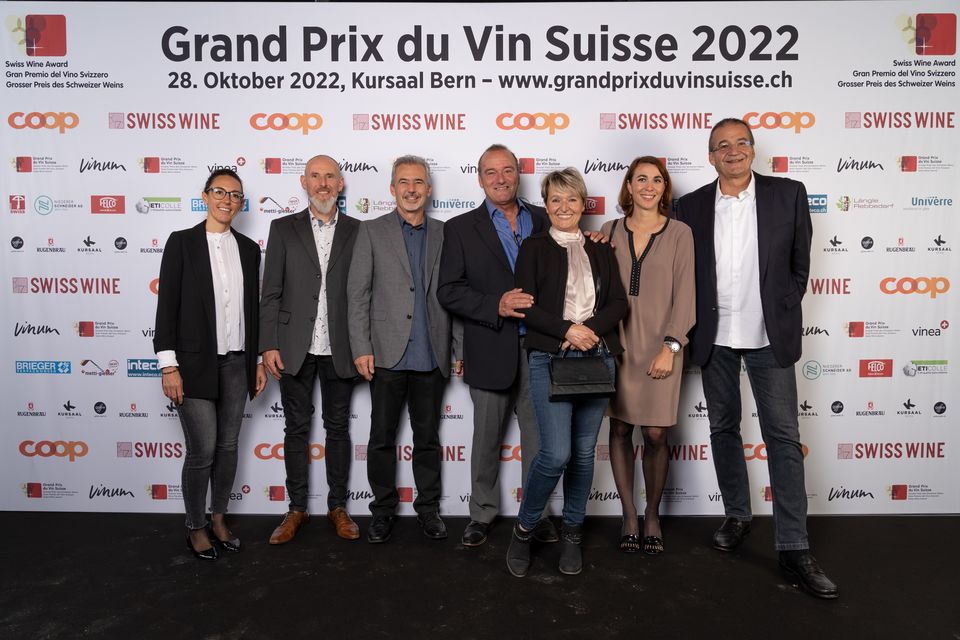 The Swiss wine champions are known! The suspense came to an end at yesterday's gala in the Kursaal in Berne, attended by a host of personalities from the wine world, politics and the media. This evening was the culmination of the Grand Prix du Vin Suisse, the most important national competition, with more than 2,325 wines, organised jointly by the VINEA association and the magazine Vinum. An international jury tasted the nominated wines and ranked the 3 best wines in each category.
Four Neuchâtel producers were represented at the award ceremony. Les Vins de Boris Keller for the Sauvignon Blanc 2022 and the Pinot Noir 2021, the Cave du CEP for the Œil de Perdrix 2021, Les Caves du Prieuré for the Chardonnay 2021 and the Domaine Grisoni with the Cuvée des Devins of the 2020 vintage, whose 2018 vintage already won the 3rd prize last year. As a reminder, 8 other Neuchâtel wines were awarded a Gold Medal without having had the chance to be among the 6 finalists in each category.
The title of the best Swiss winery of the year goes to the Cave du Rhodan – Mounir Weine in Salgesch.
Neuchâtel results
Category other white grape varieties
2nd rank Chardonnay 2021, Les Caves du Prieuré de Cormondrèche
3rd rank Sauvignon Blanc 2021, Vins Keller
Pinot Noir Category
2nd rank Cuvée des Devins 2020, Domaine Grisoni