THIS ICONIC ROSÉ IS HISTORICALLY FROM THE REGION, WHICH IS WHY the NEUCHÂTEL "ŒIL DE PERDRIX" IS CONSIDERED BY CONNOISSEURS TO BE "THE ORIGINAL".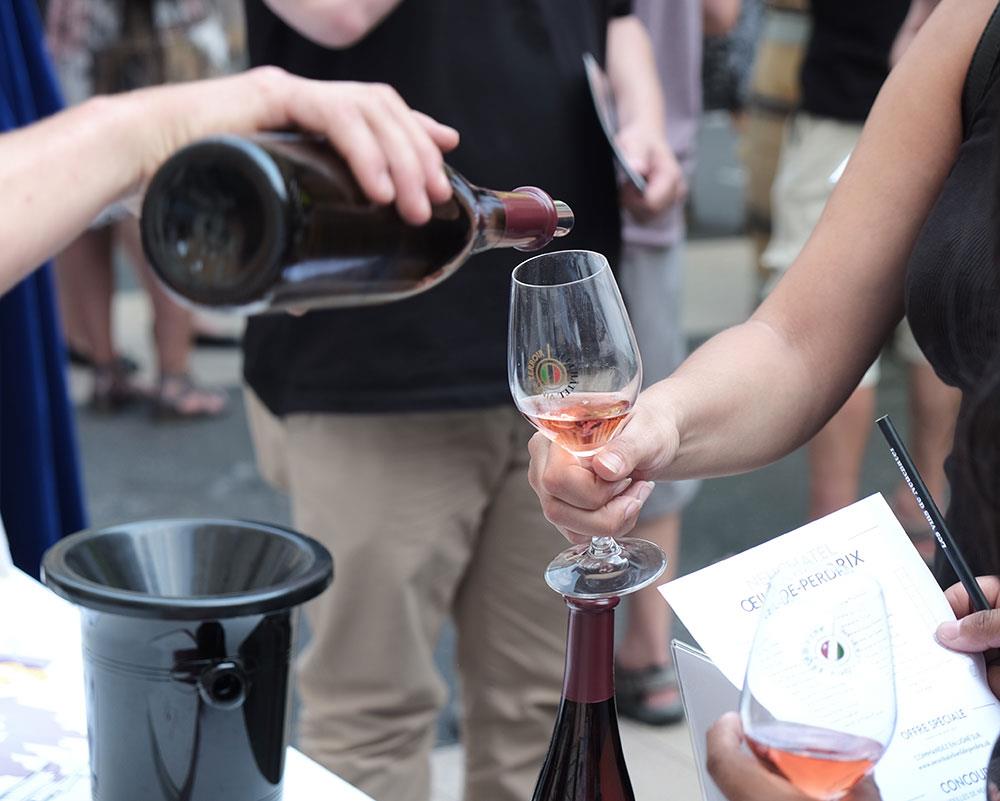 Made from Pinot Noir the Œil de Perdrix evolves in Neuchâtel in its place of origin. The winegrowers are proud of their "Oeil", whose first traces of origin date back to the 19th century. This iconic rosé is historically from the region, which is why the Neuchâtel "Oeil de Perdrix" is considered by connoisseurs to be "The Original".
The first traces of the existence of the "Œil de Perdrix" in the canton of Neuchâtel date back to 1861. Louis Bovet, the owner of a winery in Areuse, had a label printed with the words "Œil de Perdrix". It is not known whether it is the oldest or the first, but it proves the long tradition from which the Neuchâtel "Œil de Perdrix" comes. It was only in the years following the Second World War that the" Œil de Perdrix" gained notoriety and was exported outside the Canton. If rosés of the same name can be found in other regions, it is because the Neuchâtel winegrowers have not protected the name, the term having become generic in the world of wine.
The Neuchâtel "Œil de Perdrix" is proudly represented by the various winegrowers of the canton, who are happy to let you taste this typical and authentic wine. To discover or rediscover this speciality, go directly to the producers of Neuchâtel or during your gourmet and bachic escapades, to restaurants, wine bars and oenotheques.